How to Buy Fusion by Stoke Space
The cloud subscription for ground-up hardware development
3-User Fusion Quick Start
Start building your mission-critical products today
$5900/year, annual subscription
Fusion Quick Start Includes:
Turnkey cloud system, activated immediately

Includes 3 full capability users, add more for $2400/year each

Full Fusion capabilities for parts, inventory, and work

Basic data import and export capabilities

Hosted on US-based, ITAR compliant cloud services

Support by email or Slack. Online documentation
Evaluate Fusion with our Help
Tailor Fusion for your operations and teams
1, 2, or 3 year subscriptions available
Options and integrations
Turnkey cloud system, activated at your pace

For teams of 20+ or customized roles. SSO available.

Full Fusion capabilities plus GraphQL API

Optional PLM and ERP system connectors available

Hosted on US-based, ITAR compliant cloud services

Support by email, Slack, or Account Manager
Who should use Fusion?
Fusion is for hands-on builders of advanced hardware – designers, engineers, assemblers, testers, and operators. No day is the same with this team: one moment reviewing a 3D electronics model, the next additive manufacturing a valve body, then some quality time inside structures with a torque wrench. Fusion helps people stay organized through changing tasks, physical components, and teamwork.
What can I build with Fusion?
Any product made of parts! We know spacecraft really well, but we're just as excited to help people making vehicles, medical devices, robotics, scientific instruments, and infrastructure of all kinds. In our world, we balance extreme design rigor with ad-hoc workbench innovations. If that's you too, get in touch. Fusion can help.
How does Fusion fit with design tools?
Unlike CAD, PDM, or PLM, Fusion helps you with real-world parts, procedures, and sites as your team iterates toward final hardware delivery. Fusion is your living bill of materials. Everyone on the same page. Change the design? No problem, Fusion is also a next-gen engineering traveler to help you revise parts inventory, kits, assemblies, and procedures. For integration with PLM or your designs, Fusion supports a range of connectors and APIs. Let us know your situation.
What about ERP, MRP, and MES?
Distinct from accounting and process management tools, Fusion was created for daily engineering in studios, shop floors, and test sites. These are the places where hardware and best practices are made. Fusion's tools are for frontline doers, but Fusion also integrates to the business. For example, purchase orders can be reconciled automatically with available ERP connectors or the Fusion API.
How does Fusion handle my data and content?
Fusion runs on your data. You define Part Libraries and Work Plans with your naming conventions, metadata, and visual media. Import or integrate inventory data. And you can attach documents or certificates anytime. Don't worry if you're starting with a blank sheet, you can author in Fusion's easy-to-use web interfaces, then export what you create.
Can Fusion help with compliance paperwork?
As parts flow, assemblies are made, and tests are performed, Fusion remembers it all.  Fusion is the historian that traces operations associated with a single part or an entire as-built configuration. Use Fusion to verify use of approved components and procedures at any time. During production, you'll know if your BOMs are tracking to polices. When it's time for customer signoffs, Fusion gives everyone confidence in the delivered product.
Can I include my suppliers and contractors?
Yes! You can support non-employees by managing their user accounts directly within Fusion or via SSO controls. Or, contact us to create organization-to-organization connections between your suppliers' Fusion system and you. In that case, you can limit suppliers or external partners to an agreed scope of work or component workflow.
What is the Fusion cloud security model?
Fusion subscription data is stored and processed in Amazon Web Services GovCloud, with services suitable for controlled ITAR information. Fusion data is encrypted at rest and in transit with FIPS 140-2 encryption modules provided by AWS.
Partnering with Fusion
We can build hardware better together
Do you supply software, devices, or components for hardware engineering communities? Drop us a line. Fusion is constantly improving through the help of commercial, defense, and research experts.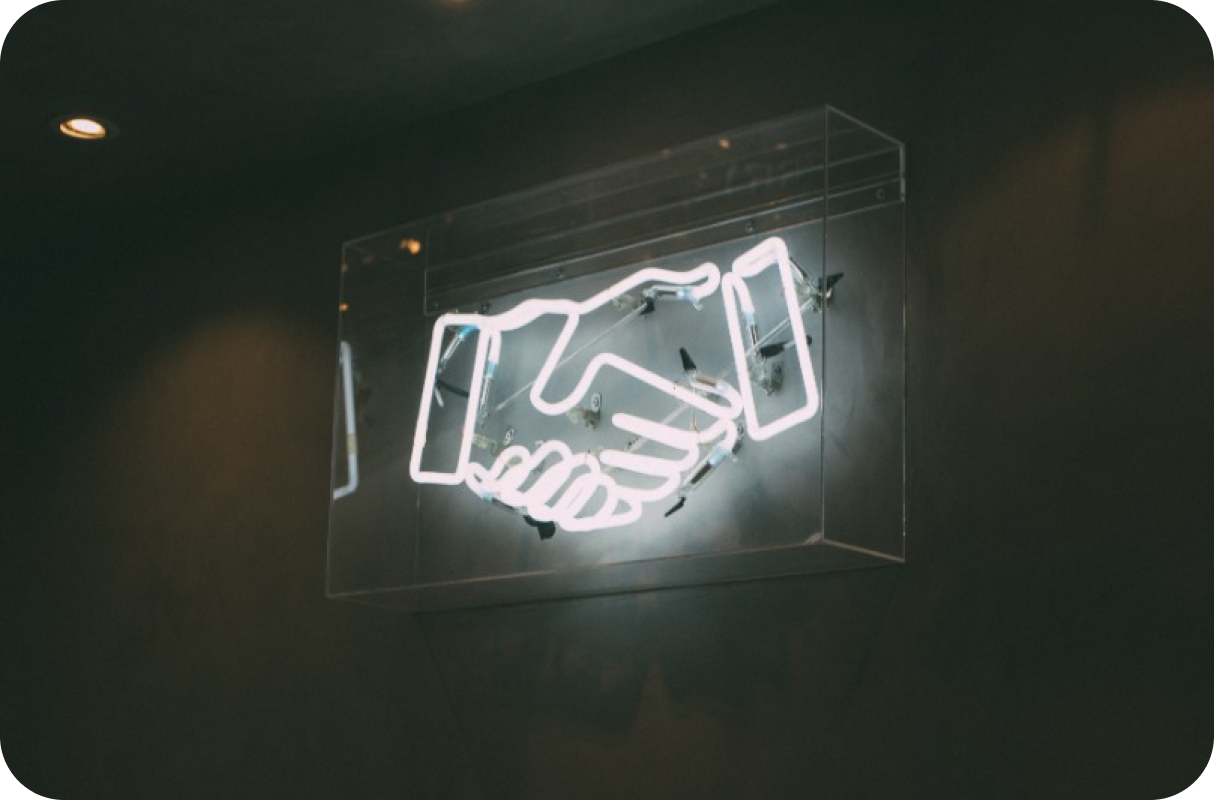 Let's chat!
We're excited to talk with you! Please reach out any time.